Message from the President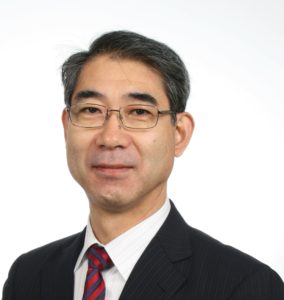 At Health &Wellness Partners, we offer high-quality, high-value products that make life better for people around the world and contribute to a healthier society.
Healthy longevity is a dream that unites us all. We have entered an era where life expectancy has reached nearly 100 years thanks to medical advancements and increasing health awareness. Recent studies have shown that one of the most important factors in ensuring a long life is each person's "intestinal environment". Our primary product, Narine, is a probiotic lactic acid bacteria that improves the functioning of this "intestinal environment." Narine has a deep history, having first been discovered in 1953 and cultivated in Armenia's Caucasus region, the land of longevity. We are pleased to bring the wonders of Narine to Japan and look forward to introducing Narine to other Asian countries and North America in the future.
In addition, with rapid economic growth and increasing high and middle-class populations in developing countries, particularly in Asia, people are becoming more and more health conscious. Many of these individuals are seeking health care at advanced medical centers in Japan, which lead the region. We aim to support and facilitate comprehensive, first-class international medical services for those overseas patients by partnering with health agencies and medical institutions across Japan, all while showcasing authentic Japanese hospitality.
Together with our partners, Vitaway and GP Trade, pioneers in providing Narine to the world for more than 20 years, we strive to be a forward-looking company, that contributes to a brighter, better society through improving people's health and wellness in Japan and beyond.
Health & Wellness Partners Inc.
CEO Masakazu Watanuki, Ph.D.
---
Life with Narine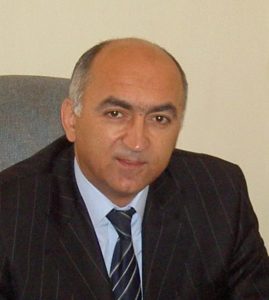 The Narine lactobacillus was discovered in 1953 in Armenia. At that time Armenia was a member of the Soviet Union, so Narine was developed quietly and without any fanfare. Its use was limited to certain areas where it had a devoted following, but it was never commercialized for a broader market.
In 1991, Armenia gained independence from the Soviet Union and the production of Narine was conveyed to the Vitamax-E company, a predecessor of the current Vitaway LLC. Once a method was developed to produce Narine in a powder form, we had the ability to sell our products. Overcoming many challenges, we have gradually expanded the market for Narine beyond our home markets in Eastern Europe, including recent expansions into both Korea and the United States.
For many years, I had wanted to bring our products to Japan, the country with respects from the world, but had long struggled to find a trusted local partner. Fortunately, I got to know Mr. Watanuki through a compatriot of mine living in Japan and finally got a new business partner for Narine for which I have devoted my life.
Narine is a natural treasure that Armenia is proud of. Since its discovery more than 60 years ago, Narine has become a trusted product of people for sustaining good health in many countries. Everyone from children to the elderly can enjoy the benefits of Narine without worry.
Together, through H&W Partners, we look forward to bringing the benefits of Narine to the people in Japan and to the world.
I invite everyone to give it a try.
Eduard Dilanyan
President, GP Trade LLC
Founder and Honorary President, Vitaway LLC
Founder, former Vitamax-E LLC
---
COMPANY PROFILE
Name
Health & Wellness Partners Inc.
Address
7-1-7-A1018 Nishishinjuku
Shinjuku, Tokyo 160-0023, JAPAN
TEL: +81-3-6279-1058 FAX: +81-3-6736-0412
E-mail: info@hwpartners.co.jp
https://hwpartners.co.jp/
Founded
March 26, 2018
Representative
Masakazu Watanuki, Ph.D.
Capital
¥5,000,000
Business Areas
・Production, sales and exports/imports of health food products, supplements, and cosmetics
・International medical tourism
・Business related to the above
Management Team
Masakazu Watanuki, Ph.D.
President & CEO
Eduard Dilanyan
President, GP Trade LLC;
Founder and Honorary President, Vitaway LLC;
Founder, former Vitamax-E LLC
Arman Dilanyan
Director, Vitaway LLC
Norie Watanuki
Director/ Business Manager
Karine Harutynyan
Director/ International Business Manager
Osamu Nawata, M.D.
Advisor (medical);
President, Nawata Digestive Surgery Clinic
Benjamin Lang, J.D.
Advisor (international business/law);
Attorney, Jones Day
Map/Access

1 min. walk from Waseda exit, Takadanobaba Sta., JR Line
1 min. walk from Waseda exit, Takadanobaba Sta., Tokyo Metro Line
1 min. walk from Waseda exit, Takadanobaba Sta., Seibu Shinjuku Line